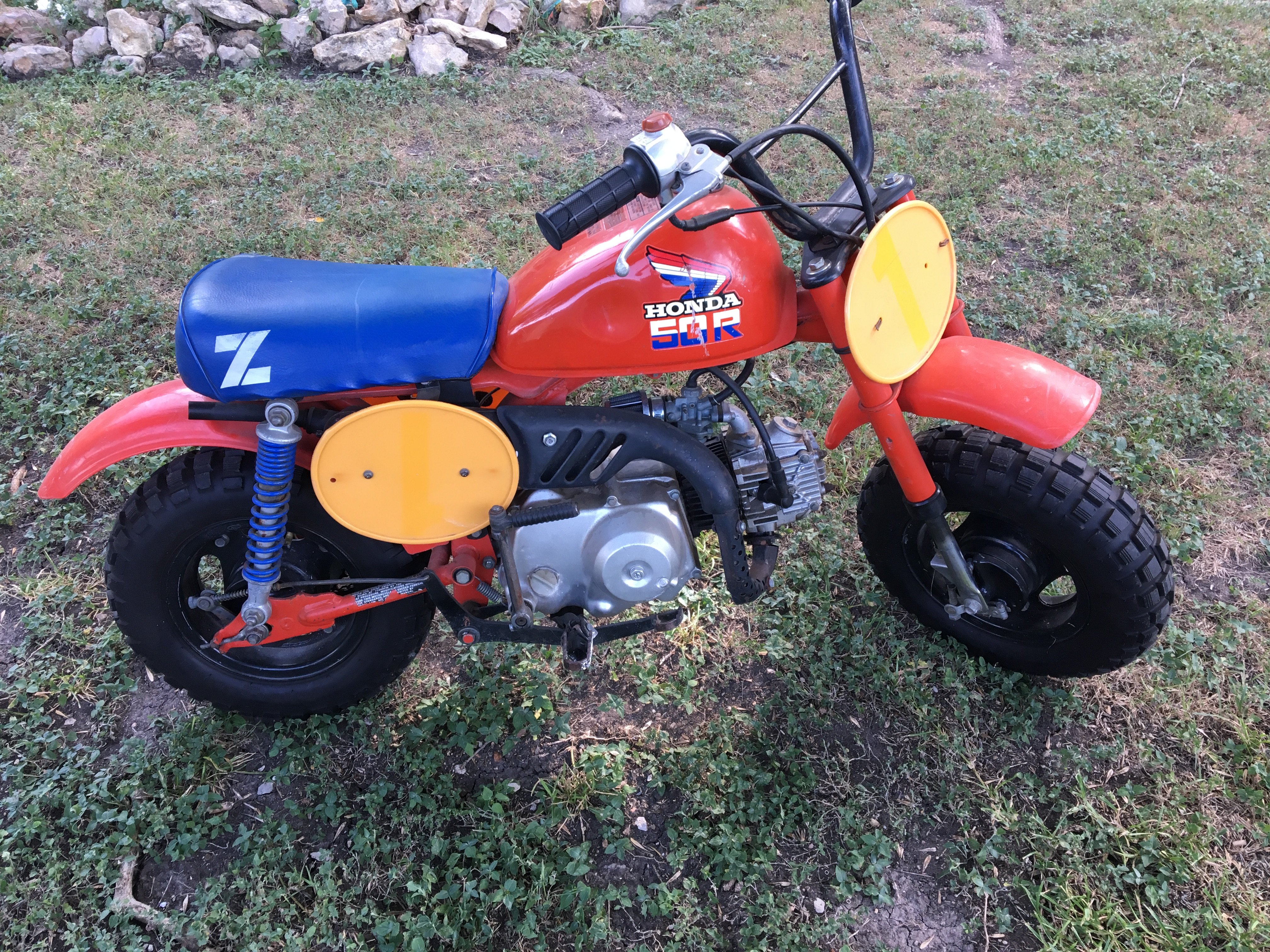 Posts

145

Joined

Last visited

Days Won

1
Recent Profile Visitors
The recent visitors block is disabled and is not being shown to other users.
Bart's Achievements
Contributor (5/14)
Recent Badges
I think I'm gonna just get a Ibis DV9. Looks like a fun lightweight ripper for SATN or the Nut.

Ah ok was wondering what happened with the trail development group going forward. We were back there scouting in early March before everything turned green. There is some great terrain for some fun flowy singletrack back there. Would like to help.

Sweet ride. The newer geo on hardtails have a more slacker headtube which I prefer. I wanna steel Chumba.

I live close to those trails off 51st and we used to ride MX back there in the 90's before the surrounding development. There is alot of potential to build some fun singletrack back there! We sort of gave up trying as soon as the homeless camps arrived and then we figured it would all get developed soon at the rate they're mowing down every piece of land East of 35. Now Ive heard the city bought the land so maybe it might not get developed into condos too soon. The trails being built on the other side of 183 and along the creek are really fun and twisty. I hit them on the gravel bike quite abit.

My buddy has the new Giant Revolt X with a 40mm front suspension, a dropper, 53mm tires and the Sram wide range 1X. This bike literally shreds easy singletrack like the Nut. He brought it out to Terlinqua and said it was a blast.

I run a 10/42 cassette with a 42 single ring on my Giant carbon CX bike with 42mm gravel tires. It's perfect for my round town East side trail loop or hitting the Gravel rides. I haven't been on my road bike in months.

Is the Northern WC bike path that sorta ends at Johnny Morris actually going to connect with the new bike path going under 35?

What is a Squee customer? I ride the new section quite abit towards Springdale without issues.

Amazingly after nearly 40 yrs of mtb'ing and I can't remember banging or scraping a knee ever, especially after bombing down Forest Ridge on alum hardtails with Vbrakes! I always thought we needed shoulder pads.

I just bought a 88 Honda Z50 that's been sitting in a garage for the last 20yrs. The home owner asked me if I would be interested in a old mini bike that his kid out grew and barely rode it. I said heck yeah!

I dont skimp on cycling bibs butt everybody has their own preference I like Asso's lite but wearing baggies over them gets pretty swampy in Tx heat. Nice and light for road and gravel. Yes on Budreaux's Butt Paste for long rides in the saddle.

I was lucky to get to hit Bull Creek and all the fun techy trails on a E-Trance recently and all i can say fun was had.

A light hardtail is a nice tool to have, especially for round town trails or The Nut. Heck we rode the Nut on gravel rigs the other night and it was a blast and one guy was on his converted hardtail mtb with curley bars and SS.

I find that about 75% of the time I break or have a defective product, I find out where the product warranty item is and box it and ship it back with a note and it's amazing how many times they send me a new one back. I've done it with Smith glasses, Sram shifter, several Makita products, and I'm about to send this Wahoo Element back that wont reset, even though Wahoo's online help/warranty link is worthless...I mean what am I gonna do with a broken $350 Wahoo?

We seriously need some tropical rain maker to sit on Texas for awhile, otherwise it's gonna be a blast furnace till Nov. On another note, I dont have to mow my yard anymore, as its a dust bowl. Guess I could make some dirt jumps for the pit bike.