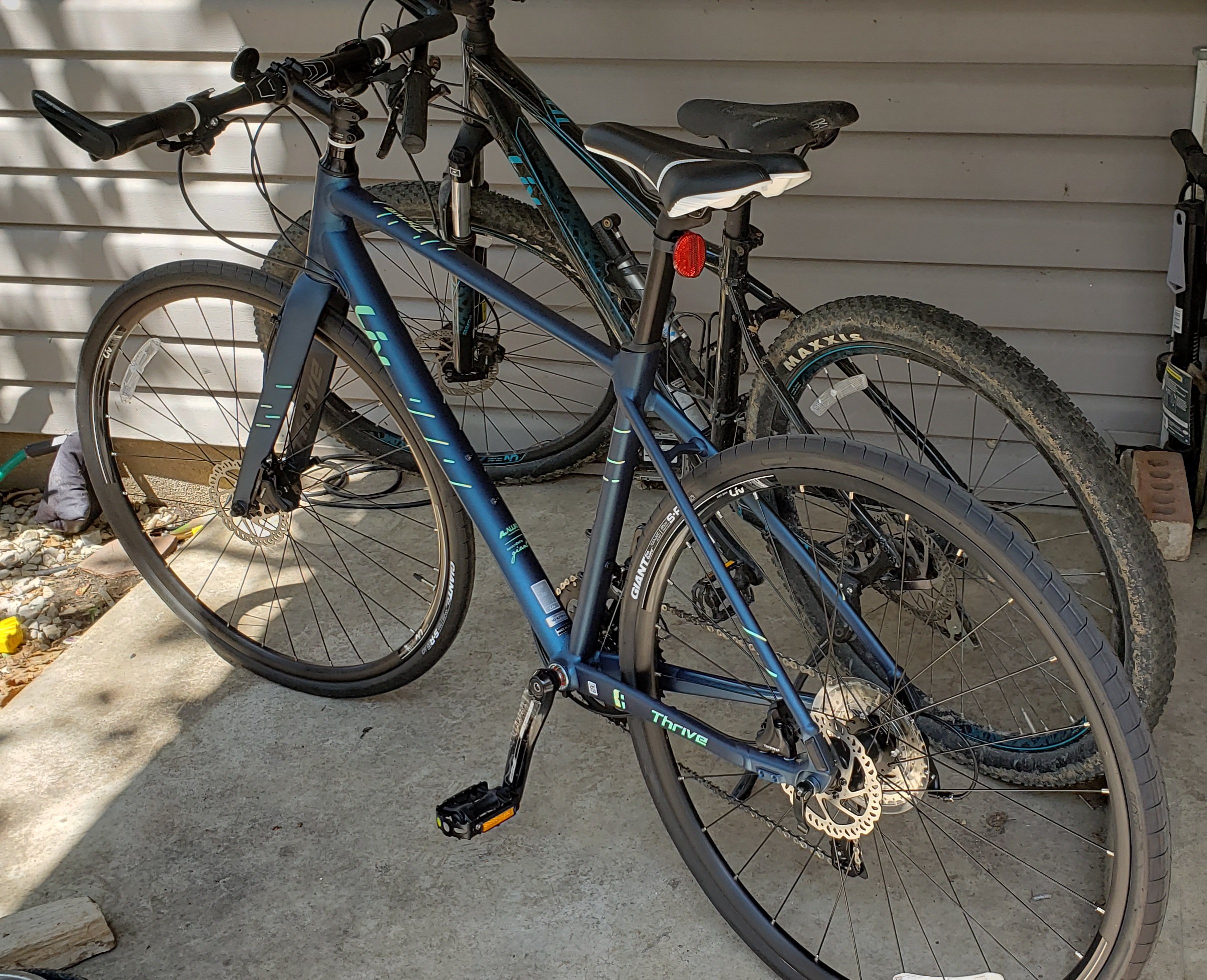 Posts

89

Joined

Last visited

Days Won

1
Recent Profile Visitors
The recent visitors block is disabled and is not being shown to other users.
Leafkiller's Achievements
Newbie (1/14)
The free use of the beacon went live yesterday. It looks like a cool feature. My friend went for a ride and it texted a link to me. I was able to watch her ride and it seemed to update quiet well. I think I will like this feature.

I was doing a speed run down Act of Faith and I was nearly at the bottom. There was a cedar tree in the middle of the trail laying down. The top of the tree had been cut off a while back but luckily it was blunt. I never saw the tree until I hit it. The tree was like a lance. It smashed up my hand and tried to impale me. It was a sudden stop and I went down. I had my GoPro running at the time but I was still new to using it so all the video shows is my feet and the sudden stop. That tree had been down for some time now. There was quite a bit of moss growing on it so it wasn't a tree that recently had fallen over that day or that night.

https://www.kwtx.com/2021/04/16/booby-traps-found-along-bike-trails-in-cameron-park/ Just FYI for anyone coming up to ride the trails in Waco. I haven't seen anything myself but I do suspect my crash back in December was set up intentionally. Hopefully these people don't start going elsewhere and start trying to harm people.

Congratulations on the new house. I hope your move is easy and stress free. I too can't wait to see some videos of the trails out there by you.

My apologies since I didn't make it to that place to look yesterday. I can say that Lake Mineral Wells has some good trails. They are not very technical at all. Not a lot of elevation. I can say that the sand on the trails is so thick that your front tire moves side to side more than forward. I rode ten miles up there on Wednesday and the sand is the hardest part. After breaking camp yesterday morning I was just excited to visit the rock climbing area and then head home.

Hopefully I'll be up that way next week. I might try to swing by that area and take a look.

It's a state park but Mineral Wells has a lot of that including some rock climbing if you are into that. I'm actually planning on a solo hike and camp trip up there next week.

Meanwhile I fall over on my gravel bike trying to push the cross walk button while clipped in on one foot.

Usually I just grin and bear it. Leaves can make the trail hard to read and they make me lose traction on inclines.

The trails have been cleaned up from what I heard from all the snow. Trails were good yesterday from the reports I've seen. We haven't had any rain today so for now they should be good. I don't know about tomorrow with the forecast and all. Check Ride Cameron Park on Facebook. They tend to keep fairly up to date on the trails. I'm wanting to go riding this weekend as well, just depends on the weather.

Up here in Waco it isn't much better. We have several areas without power. My house hasn't been without power yet but we lost water sometime yesterday morning. The local water dept had their well freeze. This is the first time I can recall this ever happening here. My poor kids had to suffer with no internet for part of the day. Oh darn. I'm up early and I'm about to head into work. Leaving extra early for conditions and hoping to take a shower up there. I did get to ride my bike in the snow yesterday. Six inches was pretty deep and gave me a good workout.

Cameron Park is fifteen minutes away from where I live. It does have an extensive network of trails. I recommend a good map like trailforks to get around. Trails range from green to double black. It's all up and down, barely any level. It mostly feels up. I rode yesterday for 2.9 miles and had 358 feet elevation. Good trails, I highly recommend them.

I'm a paramedic so it's a nearly everyday thing. Wife and I went hiking on NY day for our first First Hike. Cameron Park wasn't that bad. A lot of puddle on the low trail but that was it. I went riding yesterday there and the upper trails are good. Still a little damp and there is a lot of leaves on the ground. So much so that a couple of times I couldn't tell the trail from the non-trail. I ended the year with a big crash so I'm working on slowly getting my confidence back. Yesterday was good.

I'm riding the ambulance right now.